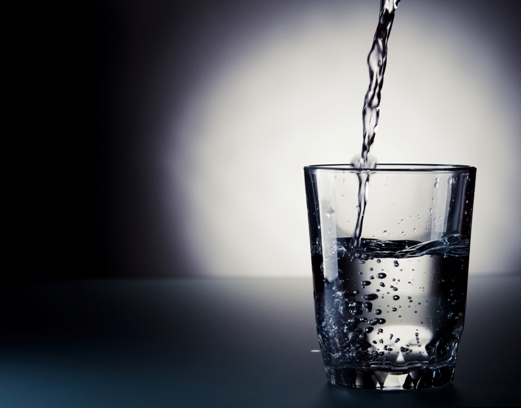 Introducing:
PureWater+™ by forespar®
Pure water has never been so simple™
Patented 1/4 Turn Filter Replacement
PEOPLES CHOICE AWARD - Newport International Boat Show!
Ideal for space-saving use on-board boats and RV's
Easy to install and maintain
Attractive solid brass chrome faucet
Filter cartridge life up to 350 gallons or three months
Available .5 Micron Filter for enhanced purification
Replacement filtration available in Standard 5 Micron & Enhanced .5 Micron
WQA GOLDSEAL CERTIFIED
Filter changes in less than 20 seconds
Part of PerformanceCare+ by Forespar®
What could be simpler than the installation of a drinking water faucet with above-counter filter changes and the full protection offered by activated carbon filtration? This unique water filter does not require under-counter access or the clutter of filters and tanks typical of other water purification systems. With just a simple quarter turn at the faucet, the filter lifts out, slips off, and receives the new filter. In less than 20 seconds, it is ready to produce purified water. And, awarded the "PEOPLES CHOICE AWARD" at the Newport International Boat Show for 2016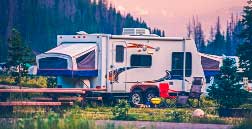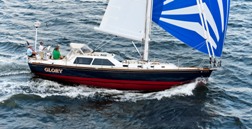 The new PureWater+™ by forespar® combines space-saving sensibility with ease-of-use filter changes through a patented quick-connect design all performed above the countertop. The PureWater+™ does not require under-counter filter access or a reservoir apparatus similar to other plumbed-in water purifiers, all with the full protection of carbon-block filtration.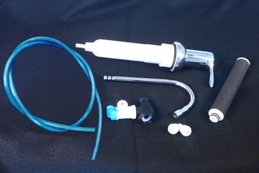 The All-In-One Clean Water Kit includes all the parts needed to install and enjoy clean water.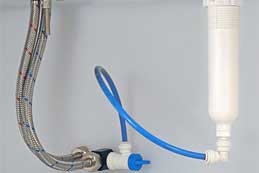 The PureWater+™ system is compact and easy to install. Once installed, filter changes and other maintenance are simple and quickly done.