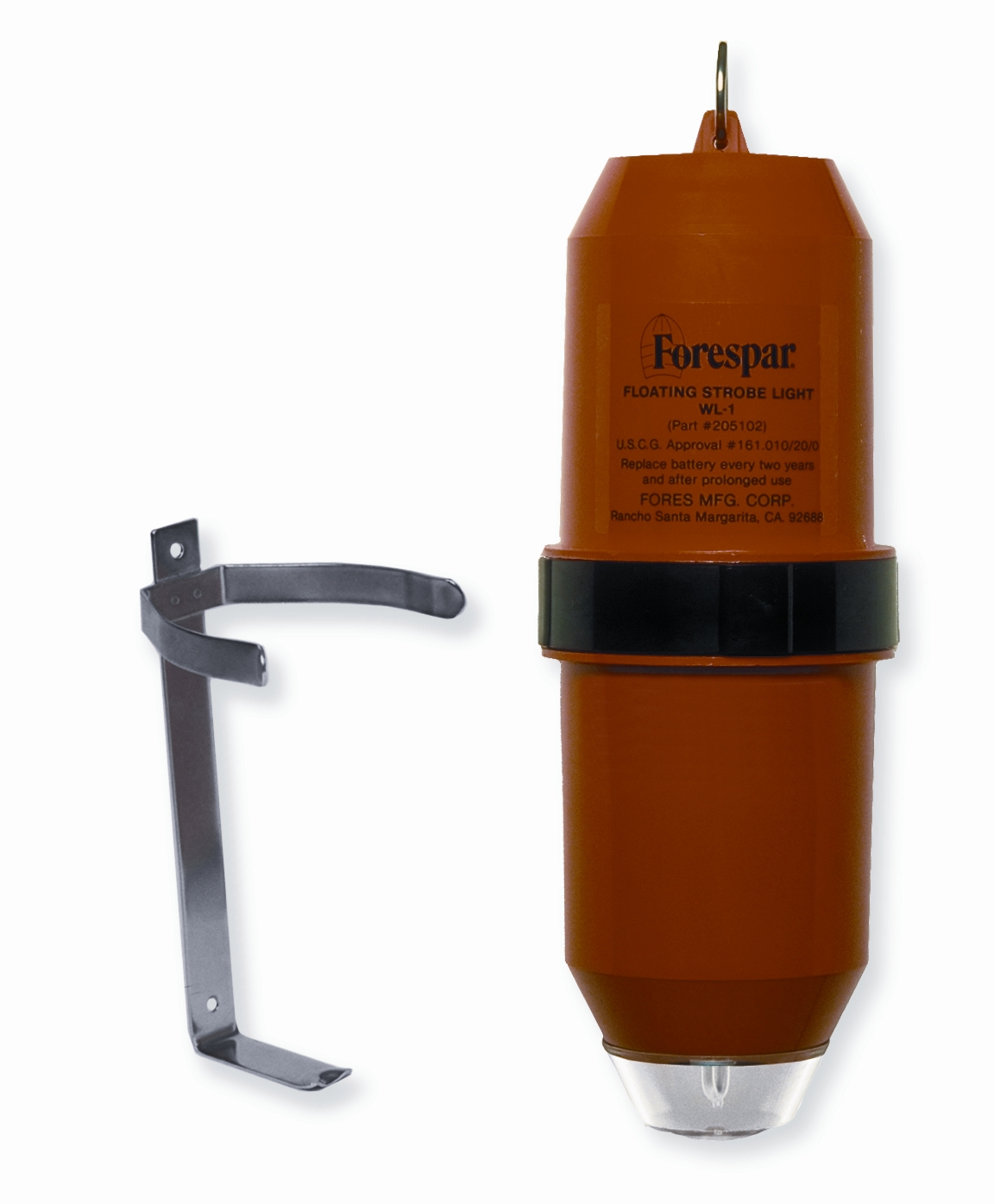 FLOATING STROBE LED WATER LIGHT – WL-1
Crew overboard! At night. You've thrown the horseshoe and dropped the MOB Pole, and now you have to find her.
And there's your WL-1 LED Strobe, flashing away, visible for miles. And it keeps flashing for a week. You can find your MOB with Forespar™.
Meeting or exceeding Coast Guard regulation, the ML-1 uses a standard 6v battery, and activates automatically simply by inverting to float when it hits the water. Usually used with our OP-120 crew overboard pole, the strobe flashes at speed for over 52 hours, and continues to flash at least once every two seconds after seven days.
If you're on ocean, a lake or river at night, this is one of the safety tools that can save a life (and has!). Don't go out without one.
The ML-1 is 11-1.2" long, 4" in diameter, and comes with a quick-release mounting bracket.