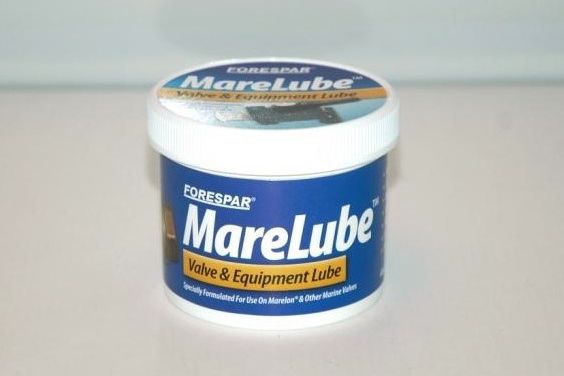 MareLube Valve™ has been refined by Forespar to suit the needs of boaters for the lubrication of marine valves and seacocks of any material, metal or composite. Very importantly, MareLube is not petroleum based so it will not degrade seals and O rings. All marine valves require regular lubrication and regular activation of the handle. MareLube operates over a wide temperature range from Tropical to Arctic conditions. Apply liberally to valves seals, balls and any other moving parts.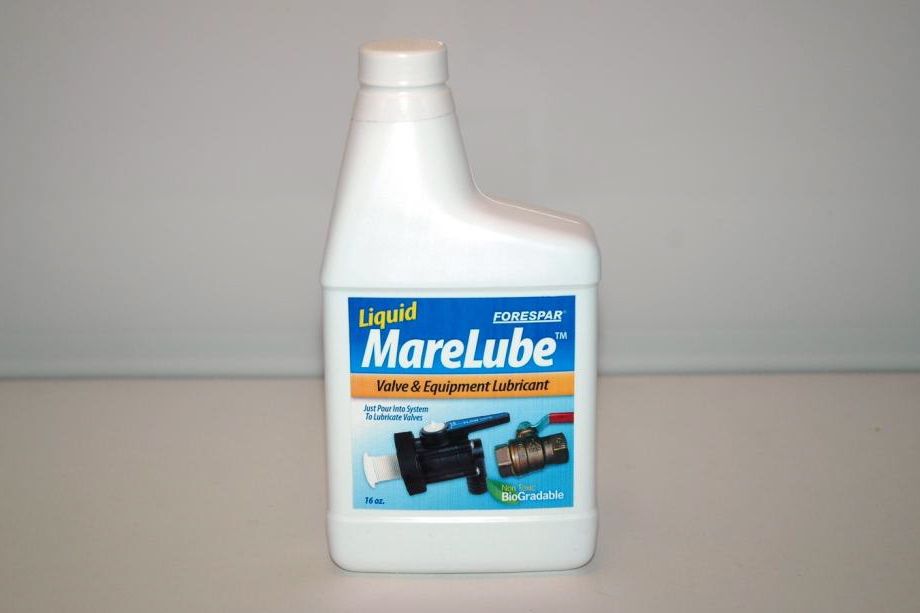 Liquid MareLube™ is designed for valves where access is difficult or convenience is desired. Simply pour Liquid MareLube into the system through the valve tailpipe or hose, and activate the handle of the valve. This is a true Readily Biodegradable and biorenewable liquid lubricant developed for the regular maintenance of marine valves and seacocks. This valve service should be performed several times a season to reduce marine growth and keep seals lubricated.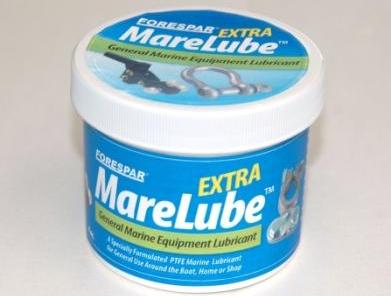 MareLube EXTRA™ is a high load, waterproof, synthetic grease developed for the harsh marine conditions seen by recreational and commercial boaters. It contains PTFE for superior lubrication of gears, slides and any other heavily loaded moving parts where metal to metal contact and shock loads may occur. MareLube Extra equipment lube is compatible with most rubbers and plastics and O rings. It is an excellent corrosion and rust inhibitor and performs over a wide temperature range and up to 1000 rpm.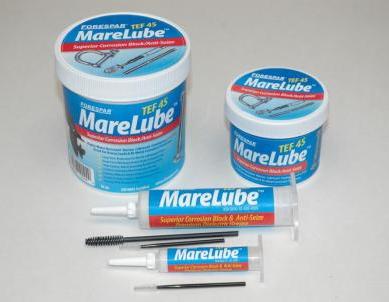 MareLube TEF 45™ is a premium high load, anti seize and corrosion inhibitor, developed to exceed the demanding needs of marine professionals, boat builders and private owners. MareLube TEF 45 is packed with 45% PTFE micropowder to provide a water resistant, wear and corrosion barrier second to none in the most extreme conditions. MareLube TEF 45s extreme tenacity and high PTFE concentration provide a solid barrier against moisture in threaded applications and wherever dissimilar metals are mated. In addition MareLube TEF 45 is a superior dielectric grease for protecting marine electric applications. MareLube TEF 45 also has an extreme operating temperature range.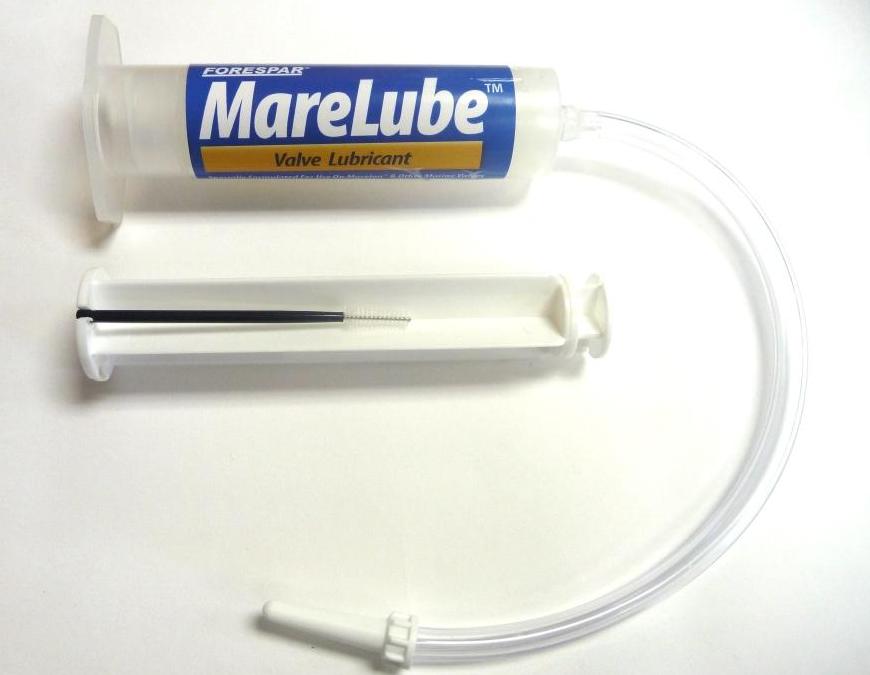 Keep all the valves on your boat operating smoothly using this Valve Lubrication Kit. Tubing allows easy access into hard to reach locations. Lubricate your valves at least twice a season or even more often to keep the handles operating smoothly. Lubricating your valves also helps stop marine growth inside the valve for better liquid flow through the valve itself.