Attention Southern California PHRF racers! It's time – once again – for the Long Beach to Dana Point Race. This 39 mile course for PHRF Classes and a shorter course for the Cruising Class is lots of fun for you and your crew! A great race to celebrate the end of summer with your family.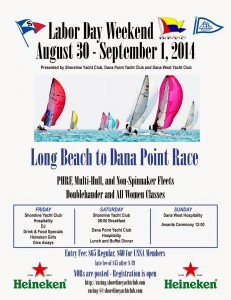 Check out this incredible video of a baby seal climbing on this surfer's board!

"Taking this American icon, the oldest surviving commercial ship in the country, out on her 38th voyage was a landmark achievement for Mystic Seaport," said seaport president Steve White. "We truly accomplished our mission to celebrate our nation's shared maritime heritage." (NBC)
The Morgan embarked on its very first voyage in the year 1841. America's oldest commercial whaling ship, the Morgan played a vital role in American maritime history. On August 6th, she returned home to Mystic Seaport in Connecticut to a warm welcome celebration.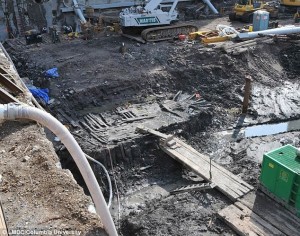 The recently reported story making headlines discusses the discovery of an old ship which was found at the excavation site of the 9/11 Twin Towers. Although the discovery was made four years ago, scientists have recently reached an explanation for the mysterious find.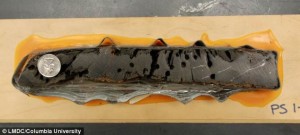 Discovered 22 feet below street level, the Hudson River Sloop was constructed from what scientists believe is the same white oak tree wood that was used to build Independence Hall in Philadelphia. The rings in the wood suggest that it was cut from the white oak trees in 1773, just two years before the Revolutionary War.
Photos courtesy of Dailymail.co.uk
For products you can use on YOUR yacht, check out www.forespar.com!