By Sailors and For Sailors
Some time there's a good idea that goes quietly unnoticed except for the insiders.  Here's case in point: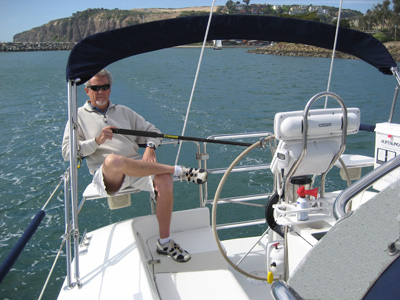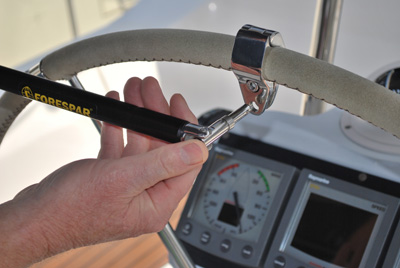 A steering control arm.  You want sit comfortably alongside the wheel, where you can see better, and steer with your fingertips.  Or you want to get on the rail because its blowing a bit, you want the weight change as well as a better look the the sails.
A quick push button connector lets you attached the arm to your wheel, and when it's time for real wheel steering, with a couple of seconds it's off.  Better yet, it extends with a twist lock
For that long reach or tack, especially on an lazy day, the steering control arm is just the ticket for a easy sail.
Mike Dwight