MARELON SMART VALVE
The Smart Valve™ provides the safety and assurance of a visual display panel showing which seacock is open or closed-without having to go below and pull up floorboards to make a visual inspection. Sensors, factory installed, on any single port, Marelon Integrated Plumbing System flange mounted valve use state-of-the-art sensing technology to monitor the valve's handle position. Display panels use red and green LED lights to indicate which valve is open (green LED) or closed (red LED). Simple two wire lead from each valve makes installation easy. Power is supplied directly to the panel only. Panels offered in 4, 8 and 12 valve combinations with valve use names (i.e. "Head Intake") engraved on each panel.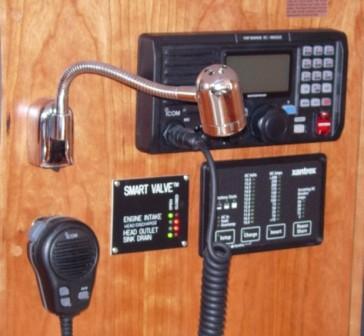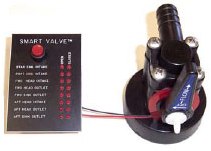 Boat Owners, Smart Valve is best installed by your boat builder or OEM.
Please use Smart Valve™ order form for ordering instructions and to note valve names for engraved panel.